Home Improvement Services Performed in Manhattan, NY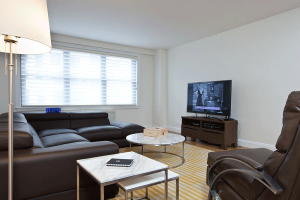 When searching for a home improvement contractor in Murray Hill, Turtle Bay, or any other Manhattan, New York, neighborhood, look no further than Knockout Renovation. Our full-service approach to remodeling projects integrates design, product, and construction services into one convenient, streamlined process, enabling you to focus your time and energy elsewhere while we transform your existing space into the home of your dreams.
Every Knockout Renovation home improvement project follows a six-step process that is designed to ensure all work proceeds smoothly and results in an attractive, fully functional living space. These steps include:
An in-home consultation – In this first step, we will meet with you to discuss your Manhattan, NYC, condo renovation goals and design vision.
A proposal meeting – Once we have developed a design plan and work scope that accurately reflects your home improvement goals, we will return to your home to review the plan with you.
A project kickoff meeting – After your approval of a finalized renovation plan, your dedicated DPM (designer/project manager) will meet with you to plan the next few steps and take preliminary measurements.
Product selection and ordering – You and your DPM will browse our expansive showroom and visit local retail stores and manufacturing centers to find the perfect materials and appliances for your apartment remodeling project.
Permits and construction – Once we have secured all necessary permits, the construction phase of your home improvement project will begin, with your DPM providing regular progress updates through our innovative product management system.
Completion – Following the construction phase, we will thoroughly clean all work areas, then provide you with a survey to evaluate our performance.
Contact us today to learn more about our turnkey home improvement services and the advantages of hiring Knockout Renovation for all your remodeling needs, from a bathroom to a kitchen and beyond. We proudly serve homeowners throughout Manhattan, New York City.