Professional Manhattan Apartment & House Remodeling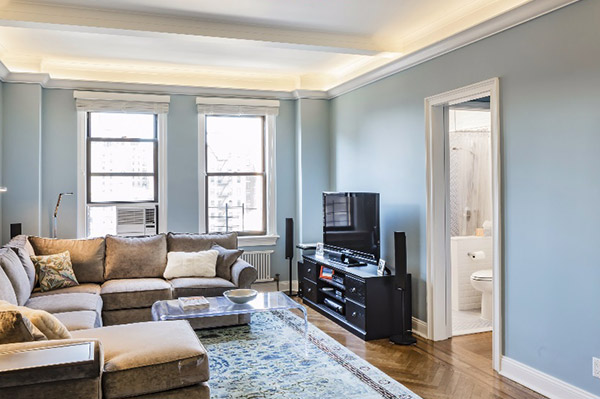 Don't deal with renovation hassles. Knockout Renovation has spent more than 28 years as a house remodeling contractor transforming apartments all over Manhattan. We've helped countless Manhattanites transform their homes into sleek, sophisticated spaces – or more traditional retreats, depending on their preferences. You'll benefit from a highly specialized, all-in-one renovation model where designers, project managers, skilled tradespeople, construction crews and product manufacturers work in tandem to produce your desired results.
All-in-One Design/Build Remodeling
We've refined our all-in-one approach to renovation and take pride in completing successful projects that leave every client with a beautiful, functional end result. Our step-by-step process starts with a consultation at your home where we discuss what you're looking for. Then we meet again with design ideas and a detailed scope of work. Next up is a kickoff meeting at your home with our designer/project manager. Then we move on to product selection, construction and completion.
Neighborhoods We Serve
Our service area in Manhattan includes:
Midtown
Columbus Circle
Sutton Place
Turtle Bay
Tudor City
Murray Hill
Kips Bay
Upper East Side
Lenox Hill
Carnegie Hill
Yorkville
Upper West Side
Gramercy Park
Greenwich Village
SoHo
TriBeCa
Washington Heights
Harlem
Busy New Yorkers who live in Manhattan know that time is at a premium. Our team understands how important that is and will manage every detail at every stage of design, product selection and construction. Let Knockout Renovation's highly skilled team oversee every aspect of hassle-free house remodeling that refreshes your living space.
Let Knockout Renovation Create a Plan for You
Upgrade your living space to truly reflect who you are with Knockout Renovation. Schedule your free design consultation today by calling (212) 599-5060 or submitting our online form. From the minute you hire, us we bring our precision focus to the smallest details. Your new home is waiting.