Need Kitchen & Bath Remodeling in Northwest Brooklyn?
Knockout Renovation has spent many years as a home, kitchen and bath remodeling contractor, transforming homes and apartments across Northwest Brooklyn. Our remodeling team features top designers, project managers, skilled tradespeople and product manufacturers.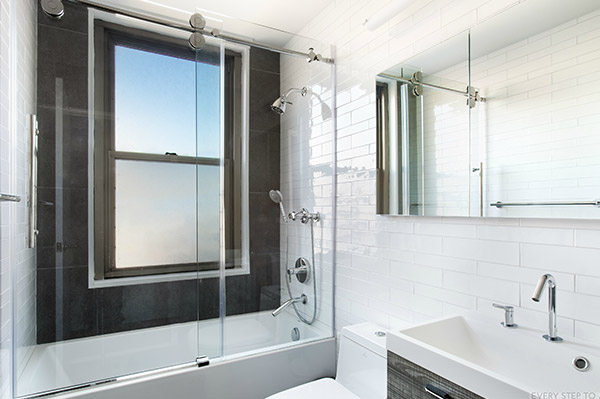 We utilize an all-in-one design/build approach to remodeling projects where we coordinate and manage every detail, from the initial consultation to design to the permit process to construction. Everyone on our team has spent years honing their skills and you can rest assured that you're partnering with a select and knowledgeable group that has your best interests in mind.
Neighborhoods We Serve
Our service area in Northwest Brooklyn includes:
Brooklyn Heights
Brooklyn Navy Yard
Cadman Plaza
Clinton Hill
Downtown Brooklyn
DUMBO
Fort Greene
Fulton Ferry
Pacific Park
Prospect Heights
Vinegar Hill
South Brooklyn
Boerum Hill
Carroll Gardens
Cobble Hill
Gowanus
Park Slope
Red Hook
Cutting-Edge Remodels in Northwest Brooklyn
If you live in the area and want to renovate your home but have been putting it off because you're just too busy, partner with Knockout Renovation, the all-in-one source for your entire remodel. We do it all – design, permit acquisition, product selection, construction and clean-up. It's the expedient way to renovate without taking too much time from your fast-paced schedule. You'll love the results.
Transform Your Home With Knockout Renovation
Whether you want a full home or apartment remodel or a stand-alone kitchen or bathroom makeover, reach out to Knockout Renovation's seasoned specialists for a custom plan that will exceed your expectations. Add those special touches you've always wanted, open up spaces or create a whole new transformational look for a home you'll be proud to own. Call us at today at (212) 599-5060 or submit our online contact form.