Kitchen Remodeling From Concept to Completion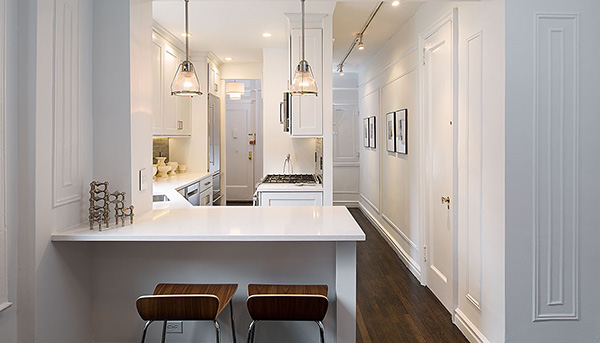 Full-Service Kitchen Design & Renovation Specialists
Update your kitchen your way with a kitchen remodel by Knockout Renovation, one of New York's few true all-in-one design, remodeling and product resources. If you want optimal convenience when it comes to bringing your dream kitchen remodeling project to life, then Knockout Renovation is the one to choose.
Knockout Renovation can perform an efficient, stand-alone kitchen remodel scheduled around your fast-paced life. Our highly trained remodeling professionals are ready to put their expertise to work on your unique project.
We'll Create an Inspired New Kitchen
Using more than 30 years of experience, our designers and project managers will work in tandem with some of the top equipment vendors, product manufacturers and tradespeople in New York to build the kitchen of your dreams. Whether you love to cook or only cook when you entertain, your experience will be better than ever in your redefined kitchen space. Bring us your dreams and ideas – we can't wait to unveil your renovated kitchen and see your reaction!
Schedule a Design Consultation
If you live in Brooklyn or Manhattan, reach out to Knockout Renovation no matter the size or scope of your kitchen remodeling project. We'll start you off with our experienced design specialists to create a custom plan focused on your personal tastes and requirements. Call us at (212) 599-5060 or submit our online form today.
DESIGN YOUR KITCHEN WITH OUR KITCHEN VISUALIZER