Remodel With One of New York's Leading Home Renovation Contractors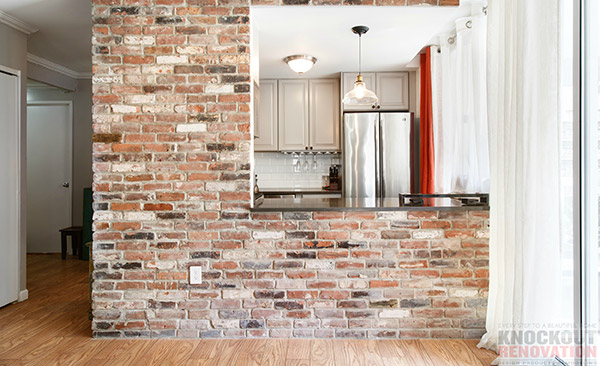 Specializing in Design/Build Remodeling Services
Are you longing to remodel but worried about how time-consuming and complicated it will be? At Knockout Renovation, we specialize in design/build remodeling. Our all-in-one design, product and remodeling service adds up to a streamlined, cost-effective, time-saving process.
Our expertise covers the following services:
Our Process
Step 1—Consultation
We'll come to your home to discuss your needs and design possibilities.
Step 2—Conceptual Design & Work-Scope Review
We'll meet with you again about a week later with an itemized, detailed work-scope and initial design.
Step 3—PRODUCT SELECTIONS
The next step is to go shopping with our designer who will help you choose all of your materials, for example-tile, appliances, cabinetry, lighting and countertops.
Step 4—RENOVATION PHASE
Once we have the approval and permits, we are ready to begin. Lead by our designer project manager, our skilled craftsmen create your new ideal living environment.
Step 5—COMPLETION
Once we're done, you are ready to enjoy your new space.

Services we offer
Contact Us for a Design Consultation
Knockout Renovation is one of New York's few true design/build home renovation contractors, and is ready to bring your dream home to life. Contact us for your free design consultation at (212) 599-5060 or fill out our online contact request form.