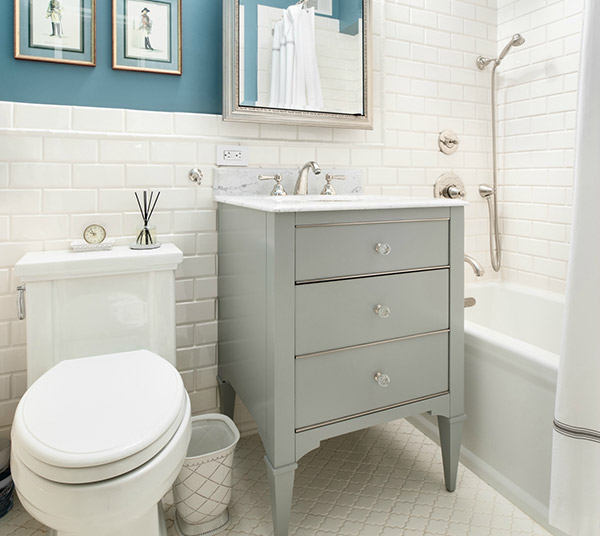 Product Selection
As dealers for many of the manufacturers and distributors of well-known brand name products, Knockout Renovation makes it easy for clients to pick everything for their remodeling project.
Choosing the right products for your home renovation can be a time consuming task, prone to delays. Plus, there's an "art and science" to product selection that Knockout can help you navigate. For example, we'll help make sure you choose a refrigerator that fits within your new cabinetry layout, a faucet that works with the sink you choose, and a floor that holds up to the wear and tear of your life.
Selection, selection
With so many products on the market and new ones introduced everyday, knowing what's available and what's best for you will require lots of time and research. We keep up with the latest products and have the knowledge to guide you through your selections in a less time consuming way, by making suggestions and then handling all orders and deliveries for you. If for example, your dishwasher arrives with a dent, we'll get it replaced for you and usually without delaying the project.
LET'S DISCUSS YOUR CUSTOM HOME RENOVATION
Knockout Renovation is the ultra-convenient way to renovate your home or apartment. Get ready to discuss your transformed living space! Call us at today at (212) 599-5060 or fill out our online contact request form to schedule a design consultation.
THE KNOCKOUT RENOVATION STANDARD: BEST PRACTICES, BETTER INSTALLATION METHODS AND MATERIALS