Remodeling Contractor Serving Residence and Co-Ops throughout Manhattan, New York & Brooklyn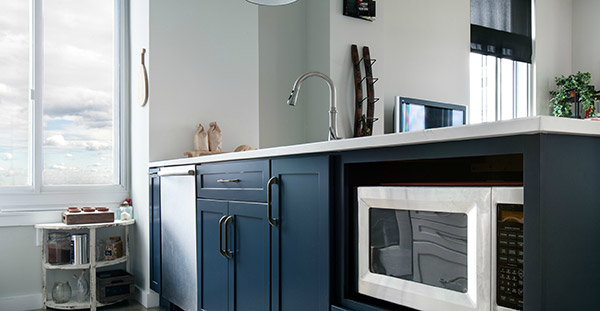 Remodeling is one of the most effective things you can do to improve the quality and value of your home!
While having your home remodeled should be exciting and fun, It can also be daunting and challenging, both mentally and financially. Knockout's all in one design, products and remodeling service streamlines the process, making it easier for you to have a beautiful, well-planned home without taking up weeks of your time overseeing every last detail yourself.
As dealers for many major manufacturers and distributors of brand name products, we'll guide you through the entire product-selection process, shop with you and then handle everything from ordering to installation.
Our experienced and friendly interior designers will create a design specifically for you that is functional and beautiful. From there, we'll implement our systematic project management system to effectively coordinate and complete your project properly.
Key to a Successful Design
A successful project requires great design, quality materials, an organized schedule, knowledgeable and attentive supervision, plus skilled, reliable craftsmen. Knockout's teams are some of the best in the industry and create optimal results for our clients. The end result is a better home environment. We adhere to the high standards of the NAHB construction performance guidelines and to the code requirements of the Building Department of the city of New York.
Our System
We've been developing our system for over 30 years – it begins with:
In-home consultation
Delivery of detailed estimate and conceptual designs
Kick-off meeting
Product shopping
We will create a custom project schedule specifically timed for the individual parameters of your project. That plan gives us advance dates for pre-scheduling not only trades but product deliveries, meeting with you, management walk-throughs, etc. Our project managers communicate continuously with our tradesmen on the specifics of how each task will be done, adhering to the integrity of the design.
Summary
We have years of combined experience and have been in business since 1992. Our system is designed to make it easy for you to have a beautiful and functional home.
LET'S DISCUSS YOUR CUSTOM HOME RENOVATION
Knockout Renovation is the ultra-convenient way to renovate your home or apartment. Get ready to discuss your transformed living space! Call us at today at (212) 599-5060 or fill out our online contact request form to schedule a design consultation.
THE KNOCKOUT RENOVATION STANDARD: BEST PRACTICES, BETTER INSTALLATION METHODS AND MATERIALS