DESIGN BUILD AND BEYOND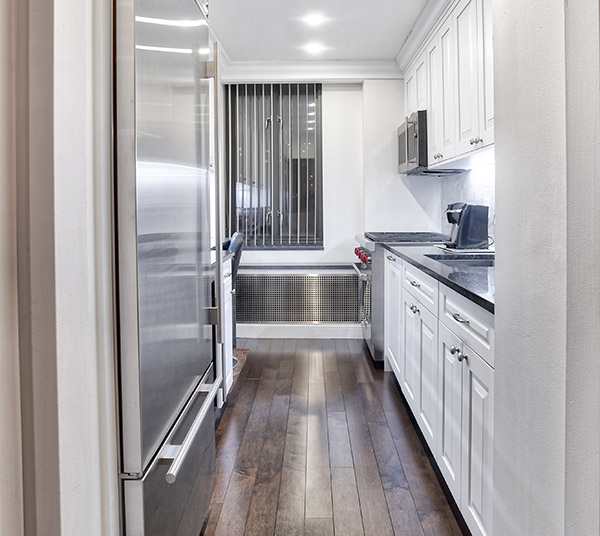 A Design-build remodeling firm is typically defined as one that provides both design and renovation (labor and related logistics) services, integrating the two, so that a client has one company to take care of both.
This can be advantageous because otherwise a homeowner will have to do more research on design, products and spend time shopping through various home stores. Also, when working with a labor only provider, the homeowner will often be responsible for getting the right products, from proper sizes, finishes and quantities to timely delivery. This is a lot more involved and detailed than most people realize.
Some D+B firms go beyond that in also offering the homeowner products choices and procuring the products. Many firms provide some of the services and products but not all.
For example, a design build may not handle plumbing work, another, the cabinets, countertops or appliances. Some may subcontract the labor and not be consistently involved in or manage the work directly, which can cause many avoidable problems.
This is where we come in, as a true all-in-one design+products+remodeling service, once we assess your preferences and needs, we design, help you choose and then order all of the products for your renovation,
handle the deliveries to your home and coordinate and oversee all of the work involved, from protecting the areas outside of the renovation areas to demolition, carpentry, plumbing, electrical, millwork, HVAC, stone countertops, tilework, custom glass shower doors and more, completing the project with a through cleanup.
Beyond that, if you also want help with furnishings like carpet, furniture, artwork and more, we do that as well. Keep in mind that we have an on-time guarantee and 7-year labor and products warranty (except appliances which come with a 1-year warranty).
Our all-in-one design, products and remodeling service adds up to a streamlined, cost-effective, time-saving process, with our skilled team members collaborating to offer you the most efficient project execution with beautiful end results.
CONCEPT TO COMPLETION
The advantages of our design/build and beyond method include:
Interior designers proficient in beautiful custom design and project management.
Systematic project management system with attentive supervision.
Skilled, reliable craftsmen to execute the design.
One point of contact to manage and respond to your requests and questions.
Product choices from top manufacturers.
Regular progress updates.
Request a Design Consultation Today
Get the dream home you've always wanted! Choose one of the city's leading remodeling companies with over 28 years of design/build remodeling experience. Call Knockout Renovation today at (212) 599-5060 or fill out a consultation form and we'll get in touch with you.