Home Renovation Specialists in Manhattan & Northwest Brooklyn
Discerning New Yorkers Choose Knockout Renovation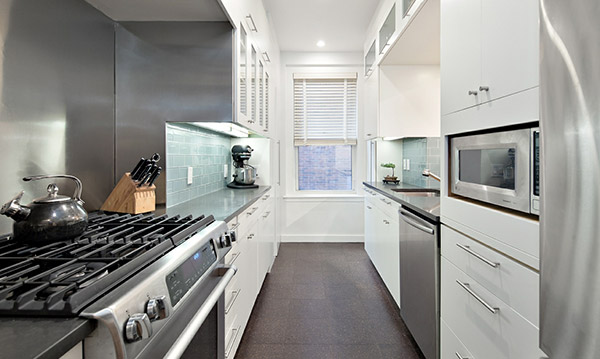 Founded in 1992 by owner Keith Steier, Knockout Renovation has completed thousands of remodeling projects in the New York City boroughs of Manhattan and Brooklyn. Our company has been featured on numerous media outlets, including:
The Rachael Ray Show
Queer Eye for the Straight Guy
CBS TV
The New York Times
The New York Daily News
Regardless of scope, Knockout Renovation approaches each project with a foundation of strong design aesthetics and functionality, comprehensive product options, sound project management and a commitment to craftsmanship.
We Make Renovating Easier with The Knockout Renovation Standard

Choose Us Because We Offer Best Practices, Better Installation Methods And Materials
Design Aesthetics
Because of our focus on Manhattan and Brooklyn residences over the past 28 years, Knockout Renovation possesses a keen understanding of the architecture and style of homes and apartments in these communities. We're ready to design a successful home renovation for you.
Product Options
Knockout Renovation is one of New York's few true all-in-one design, remodeling and product resources. You'll find many highly regarded lines of cabinetry, countertops, appliances, lighting, tile, plumbing fixtures and more. Our designers will shop with you and order your selections quickly.
Project Management
At Knockout Renovation, our pride in project management equals the pride we take in the quality and creativity of our design work. One of our innovations – almost 20 years in development – is our introduction of progress invoicing. After you make an initial labor and products deposit, you pay for our services only as they're completed, rather than weeks or months before they've even begun.
Craftsmanship
Our carpenters are true craftsmen who bring a well-honed design sensibility to each and every project, regardless of scope. They care about what they do and have extensive training in how to protect the surroundings of each work site. Knockout's hiring process is extremely thorough.
Let's Discuss Your Custom Home Renovation
Knockout Renovation is the ultra-convenient way to renovate your home or apartment. Get ready to discuss your transformed living space! Call us at today at (212) 599-5060 or fill out our online contact request form to schedule a design consultation.