Apartment Remodeling Services for Homeowners in Manhattan, NYC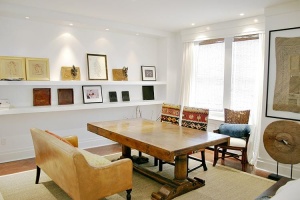 Choosing an experienced contractor for your apartment remodeling project in Manhattan, New York City, can ensure your renovation proceeds smoothly and results in a gorgeous, new living space. Since 1992, Knockout Renovation has helped homeowners throughout the Upper East Side, the Upper West Side, and all surrounding Manhattan, NY, neighborhoods realize their home improvement aspirations, whether those include a stand alone or a full apartment remodeling project. Beyond this extensive experience, though; what differentiates us most from our competitors is the all-in-one, turn-key approach we take to remodeling.
A Knockout Renovation project covers all aspects of a remodel, treating design, product, and construction services as parts of a single process that we coordinate and supervise for you. By managing all of these phases in-house, we are able to streamline the apartment renovation process, removing the burden from your shoulders and enabling you to remain focused on your personal and professional life while we transform your dreams of a revitalized apartment into reality.
Every apartment remodeling project with Knockout Renovation follows a six-step process that includes:
An initial in-home consultation
A design and proposal meeting
A project launch meeting
Product selection assistance and ordering
Permitting and construction management
Cleanup and completion
To find out more about the turnkey apartment remodeling services we offer and the benefits of hiring Knockout Renovation to supervise your home improvement project, please contact us today. We are proud to serve homeowners in all Manhattan, New York, area neighborhoods.