Home Remodeling Services Performed Throughout Manhattan, NY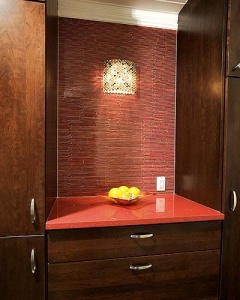 When remodeling your home in Sutton Place, Rockefeller Center, or any other surrounding neighborhood in Manhattan, NYC, make the smart choice and turn to the experts at Knockout Renovation. Since 1992, we have helped residents across the borough transform their co-op or condo apartment into the living space of their dreams. This extensive experience enables you to rest assured that we have the knowledge and skills necessary to help you realize all your home remodeling aspirations.
To ensure every co-op or condo renovation we perform proceeds smoothly, expediently, and places as little stress as possible on your life, we utilize a turn-key approach that incorporates all aspects of a home remodeling project into a six-step process, which includes:
An initial in-home consultation
A design and proposal meeting
A project kickoff meeting
Product selection and ordering assistance
Permitting and construction management
Post construction cleanup and project completion
This all-in-one process combines the best of both worlds, allowing you to assume a hands-on role in design and product/material selection while freeing you from complicated, time-intensive permitting and construction management. Plus, with regular status reports and a responsive billing schedule that ties invoices to work progress, you can trust that you will always be up-to-date and well-informed on your Manhattan, New York, area home renovation project.
To learn more about our comprehensive approach to home remodeling, please contact Knockout Renovation today. We are proud to serve all Manhattan, New York City, neighborhoods.