Condo Renovation Contractor Serving Homeowners in Manhattan, NYC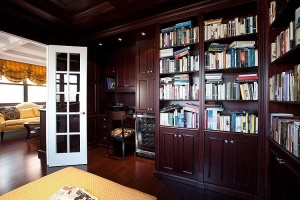 If you are searching for an experienced condo renovation contractor in Times Square, Chelsea, or any other Manhattan, New York, area neighborhood, then look no further than Knockout Renovation.  We specialize in an all-in-one approach to remodeling that incorporates design, product, and construction services into a single, turnkey process. Offering exceptional convenience and support, this streamlined project management style enables you to achieve the home you have always wanted without interrupting your already busy personal and professional life.
Whether your condo renovation plans begin and end with a stand-alone kitchen remodeling job or extend to include your entire living space, you can trust we have the knowledge and skills necessary to manage your home improvement project, regardless of its size or scope. Plus, because of regular status reports and a responsive billing schedule that ties invoices to work progress, you can rest easy knowing you will always be up-to-date and well-informed throughout your Manhattan, NY, apartment remodeling project.
Some of the many support services offered with every condo renovation by Knockout Renovation include:
Architectural and design planning
Product shopping assistance
Building permitting and approvals
Materials ordering and delivery
Construction and site management
Post-project cleanup
And more
To find out more about our extensive condo renovation services and the advantages of hiring a professional contractor to coordinate and supervise your home remodeling project, please contact Knockout Renovation today. We are proud to serve homeowners in all Manhattan, New York City, neighborhoods.