Universal Home Design Services in New York City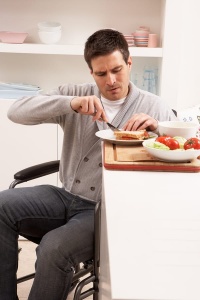 Knockout Renovation proudly offers universal home design services to residents of New York City. Since 1991, our team has faithfully served discerning homeowners who demand the best for their apartments, townhomes, and condos in Manhattan and Brooklyn. We look forward to helping create a safer and more functional living space for you and your family.
What is universal home design?
In short, universal home design describes an approach to remodeling that focuses on adding products and design elements to create a more comfortable and livable space for everyone. Often, this approach is used to accommodate seniors, residents who must use wheelchairs, and individuals with physical disabilities.
At Knockout Renovation, our skilled designer/project managers, craftsmen, and architects incorporate universal design principals to transform impractical living spaces into comfortable homes. For example, some modifications our team may recommend for your home include:
Widened hallways
Non-slip flooring
ADA-compliant grab bars in bathing areas
Multi-tiered kitchen countertops
Food prep areas for seated residents
Improved lighting
Easily accessible HVAC controls
Of course, we understand that Knockout Renovation is not the only home remodeler in NYC. However, the superb quality of our work sets us apart. As evidence of our craftsmanship, Knockout Renovation:
Maintains an A+ rating with the Better Business Bureau
Is consistently ranked among the best residential contractors in the country by national industry publications like Qualified Remodeler and Remodeling Magazine.
Has been featured on nationally televised programs like "The Rachael Ray Show" and "Queer Eye for the Straight Guy."
We invite you to learn more about our universal home design services by scheduling a consultation with a member of our team. Knockout Renovation is proud to serve residents of the Upper East Side, Murray Hill, and other neighborhoods throughout New York City.