Universal Home Design Services Available to Residents of Manhattan & Surrounding Areas of NY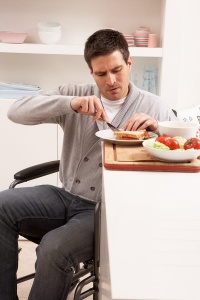 Through universal home design, individuals of all ages and physical abilities can live more comfortably in their homes. Simple design changes like raising a toilet or adding easily accessed storage can drastically improve the functionality of a living space for an elderly or disabled loved one. At Knockout Renovation, we're proud to offer expert universal design services to residents of Manhattanville, Central Harlem, and nearby areas of Manhattan and New York.
Knockout Renovation's home improvement specialists can implement virtually any aspect of universal home design for our Manhattan-area clients. For example, we can install:
Slip-resistant flooring
Curb-less showers and walk-in tubs
Multi-tiered kitchen countertops with open space beneath for sitting
Easily accessible kitchen storage
Widened hallways
Lowered HVAC controls and light switches
And more
Knockout Renovation has provided first-class remodeling solutions to New York City since 1992, and practices a streamlined approach to renovation that eliminates stress for our clients. Whether you contact our company to make your home more accessible for an elderly or disabled loved one, update an outdated kitchen, or both, your designated designer/project manager (DPM) will oversee every component of the project to ensure your complete satisfaction. We'll even take care of gathering necessary permits and approvals from the NYC Department of Buildings and your building's management, and provide a professional post-construction clean up. In short, we offer the simplest, most convenient way to remodel your home – period.
To learn more reasons why we're the best contractor to provide universal home design services, contact the friendly representatives at Knockout Renovation today. We proudly serve NY residents in Manhattanville, Central Harlem, and other areas of Manhattan.