Universal Design Renovation Services for Homeowners in Brooklyn, NY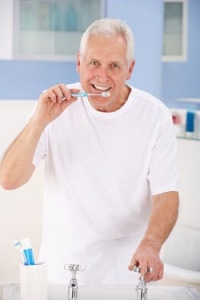 Knockout Renovation offers expert universal design renovation services to homeowners in Park Slope, Greenpoint, and all other areas of Brooklyn, New York. This sort of renovation enhances the accessibility of a home, making it more comfortable for seniors and other residents with or without disabilities. Oftentimes, subtle design changes like wider doorways and more easily grasped cabinet pulls are all that are necessary to dramatically improve the functionality of a home for all its residents.
Here are a few other examples of universal design:
Wide hallways
Multi-tiered kitchen countertops with open space underneath for sitting
Easily-accessed storage
Raised toilets
No-threshold showers with built-in seats
Non-slip flooring
Reachable light switches and controls
Whether you contact Knockout Renovation for universal design renovation or for an extensive home remodeling project in Brooklyn or a nearby area of New York City, you can be assured you'll experience the best of the best. That's because we only install high-grade home improvement products, and our contractors adhere to an exceptional standard of craftsmanship. Furthermore, we practice an all-in-one-approach to remodeling that eliminates stresses for you, our client. After learning of your needs and preferences, we'll get to work creating a detailed design plan, gathering permits and approvals, and coordinating all phases of construction.
To learn more about our company and the universal design renovation services we offer to homeowners in Park Slope, Greenpoint, and surrounding areas of Brooklyn and NYC, contact Knockout Renovation today. We'll gladly stop by for a consultation, where we can help you determine how to best incorporate universal design in your home.