All-in-One Townhouse Renovation Services for Residents of Brooklyn, NY & Surrounding Areas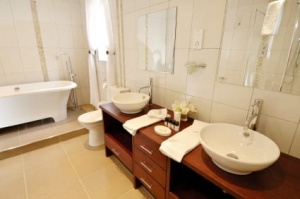 The thought of embarking on an extensive townhouse renovation project can seem daunting. Thankfully for residents of Brooklyn, New York, though, Knockout Renovation tackles every tricky task associated with large remodeling jobs. Our home improvement company's all-in-one approach to townhouse renovation means you, our client, won't be forced to hassle with piles of paperwork or make critical design choices by yourself. Rather, Knockout Renovation's team of project managers, designers, and contractors will handle all the paperwork and see your project through to completion, allowing you to stay focused on your busy schedule.
Eliminating inconveniences for the client while creating a space that's both beautiful and functional is truly our specialty at Knockout Renovation. As our client in Brooklyn, NY, you'll enjoy unmatched convenience and a gorgeous finished product. For instance, our professionals will:
Provide an initial design plan with an itemized work scope
Gather all necessary townhouse renovation approvals and permits
Partner with you to select the best cabinets, lighting, countertops, flooring, etc.
Arrange and overseeing all aspects of delivery and construction
Spend ample amounts of time at the job site to  ensure plans are carried out according to your specifications
Clean up once construction is complete
And while our all-in-one approach addresses all aspects of townhouse renovation in New York City, you can rest assured we'll keep you well informed every step of the way. We understand the investment involved in renovation, and will work closely with you to determine the best solutions for your townhouse. Your satisfaction is our foremost priority. In fact, our commitment to client satisfaction is among the many reasons we consistently receive recognition from respected industry publications like Qualified Remodeler and Remodeling Magazine.
If you'd like to learn more about Knockout Renovation's comprehensive townhouse renovation services, contact us today. We've proudly served residents of Brooklyn, NY, and nearby NYC neighborhoods like Red Hook and Prospect Park since 1992.