New York City's Townhouse Remodeling Experts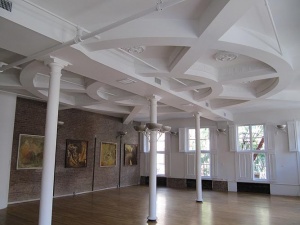 When it comes to townhouse remodeling in New York City, the contractor to choose is Knockout Renovation. Since 1992, our team of designers, craftsmen, architects, and other professionals have transformed the living spaces of residents in Murray Hill, Turtle Bay, and neighborhoods throughout Manhattan and Brooklyn using only the finest products, materials, and craftsmanship. What's more, our NYC-based design-build firm maintains an A+ rating with the Better Business Bureau – a distinction that speaks directly to our outstanding service and professionalism.
All-in-one townhouse renovation services
Knockout Renovation is a high-end, full-service townhouse remodeling company that offers:
Whole townhouse remodeling
Kitchen and bath remodeling
Kitchen remodeling
Aging-in-place home modifications
Universal design services
Our experts can carefully walk you through every aspect of your townhouse remodeling project and deliver spectacular, finished results. From gathering permits and scheduling product deliveries to tidying up once construction is complete, we do it all. Our team also includes architects who can facilitate larger-scale projects that require structural changes. In short, as our client, you'll be able to focus more on your busy schedule and less on the intricacies of the remodeling project.
Schedule your design consultation
If you'd like to learn more about Knockout Renovation's townhouse remodeling services in New York City, contact us today to schedule your in-home design consultation. You are also invited to stop by our spacious showroom in Manhattan to browse kitchen, bath, and living area displays and view product samples. We look forward to helping you create the stylish and functional townhouse you deserve.