Need a Residential Architect? Turn to Knockout Renovation in New York City, NY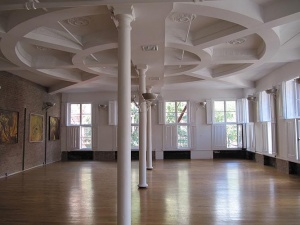 If you require the services of a residential architect for your home improvement project in New York City, look no further than Knockout Renovation. Our residential architect team will put their expertise to work for you when combining apartments, knocking down walls, or planning other extensive renovations. Since 1992, countless residents of Red Hook, Park Slope, and neighborhoods throughout Brooklyn and Manhattan have trusted our company for top-notch design and remodeling services, and you can, too.
While Knockout Renovation isn't the only New York City design and build firm that offers designing and permitting services from a residential architect, we stand apart from our competition in several ways. Here are just a few:
We maintain an A+ rating with the Better Business Bureau, an honor that speaks directly to the courtesy and professionalism of our staff.
We continually earn praise from respected industry publications such as Qualified Remodeler and Remodeling Magazine.
We take an all-in-one approach to remodeling to help our clients remain focused on their everyday responsibilities instead of the stresses of a remodeling project. For example, we gather all necessary permits and approvals and provide a thorough clean-up once construction is complete.
We utilize an innovative project management system to seamlessly coordinate and oversee every phase of construction, helping ensure a spectacular finished result.
If you are planning to renovate your home in Brooklyn or Manhattan, contact Knockout Renovation today to learn how you can consult with a licensed New York City residential architect.