Trusted Remodeling Contractor Serving Brooklyn & the Surrounding NY Areas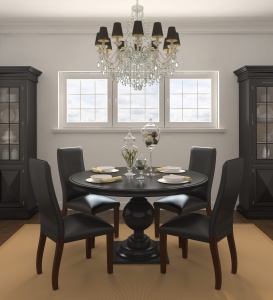 Knockout Renovation is the remodeling contractor you can trust in Brooklyn, New York. We specialize in full home and apartment interior remodels, as well as standalone kitchen designs and bathroom renovations. Since 1992, we've been proudly serving residents of Prospect Park and Stable Brooklyn, as well as other New York City neighborhoods. As recognized industry experts, we are often consulted by media outlets, such as the New York Times. With some of the area's top designers and tradespeople on our staff, we're much more than a remodeling contractor – we're your trusted partner in the home improvement process.
At Knockout Renovation, we carefully screen our carpenters before hire to ensure that they have the requisite expertise and experience. But, part of the reason we've earned a reputation as a premier remodeling contractor in Brooklyn and throughout NY is that our carpenters are much more than technically proficient – they are true craftsmen who enjoy and take pride in their work. In fact, because we are so confident that you will be pleased with your remodel, we offer a five-year transferable warranty that covers both products and service.
While it's clear that we offer outstanding construction services, the advantages of hiring Knockout Renovation as your remodeling contractor don't end there. As an integrated design build company, we take equal pride in the creativity of our design work and the overall efficiency of our project management approach. As our customer, you will have ongoing access to your own design/project manager (DPM) who will:
Help you design your space
Assist you in making product selections
Answer your questions
Keep you updated throughout the entire process
We endeavor to make the home renovation process as easy as possible for our customers. One example that further distinguishes us as a remodeling contractor is our progress invoicing system, which we have carefully developed and refined over the years. After making an initial labor and products deposit, you will pay for our services only as they're completed, rather than weeks or months before they've even begun, like many other contractors require. In addition to being convenient, we believe our unique billing system is especially fair.
Regardless of scope, Knockout Renovation is a remodeling contractor that approaches every project with sound management and outstanding craftsmanship. With an exclusive focus on residences in Brooklyn, Prospect Park, Stable Brooklyn, and other NYC neighborhoods, we've acquired a keen understanding of the architectural styles and unique requirements of the homes and apartments in these communities. For a remodeling contractor that can transform a residence into a real knockout, please contact Knockout Renovation today.