A Top-Tier Home Remodeler Providing Luxury Renovations in New York City, NY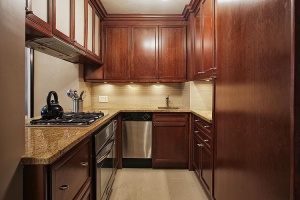 Residents of New York City who want luxury renovations performed in their homes can turn to Knockout Renovation – a NYC-based home improvement company serving the West Village, Lower East Side, and neighborhoods throughout Manhattan and Brooklyn. If you're ready to upgrade your living space with premium-grade products and materials, Knockout Renovation is the contractor to call.
Knockout Renovation's team of designers, craftsmen, and architects maintains excellent relationships with the most respected manufacturers in the industry. What does this mean for you? As our client, you'll be able to choose from a wide variety of top-tier:
Custom cabinetry
Countertops (marble, quartz, granite, cement, butcher block, and more)
Tile accents
Appliances
Hardware
Lighting
Flooring
Doors and windows
Plumbing fixtures
Paints
In addition to offer a full spectrum of luxury renovations in New York City, Knockout Renovation has garnered numerous industry accolades thanks to our streamlined approach to remodeling. We utilize a signature six-step design process and a proprietary project management system to ensure construction is completed to our clients' exact specifications. Plus, our professionals handle all those time-consuming tasks that are associated with performing large-scale, luxury renovations, like gathering permits and approvals, writing neighbor letters, and cleaning up dust and debris from construction.
Contact Knockout Renovation today to schedule an in-home design consultation, during which you can learn more about our time-tested approach to luxury renovations. Since 1992, our team has proudly served residents of New York City who demand nothing less than the best.