Among Local Contractors in Manhattan & NY, Knockout Renovation Stands Apart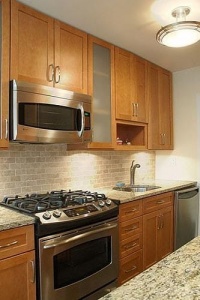 Residents of Manhattan and nearby areas of New York have plenty of local contractors to select from when renovating their homes. Unfortunately, not all of these contractors adhere to the same standards. If you want the very best for your home improvement project, turn to Knockout Renovation. Our experts have been transforming the living spaces of residents in SoHo, the Lower East Side, and neighborhoods throughout New York City since 1992, and we look forward to serving you.
At Knockout Renovation, we stand apart from other local contractors in Manhattan is several ways. Here are just a few:
We are a full-service remodeling company that specializes in eliminating stress for our clients. Our employees handle all those time-consuming little tasks associated with updating a home, such as gathering permits and approvals from the NYC Department of Buildings and writing neighbor letters. We also coordinate and oversee every phase and detail of construction, so you can stay focused on your busy schedule.
Unlike some other local contractors, we maintain an A+ rating with the Better Business Bureau. This speaks directly to the professionalism, courtesy, and workmanship of our employees.
We utilize a proprietary project management system that ensures every phase of construction is carried out without a hitch according to the design plan you approve.
We can do it all. Whether you want to overhaul your kitchen or renovate every corner of your home, no job is too big for us.
Contact Knockout Renovation today to learn more reasons why we differ from other local contractors in Manhattan. We are proud to serve residents in SoHo, the Lower East Side, and other neighborhoods throughout NY.