Limestone Townhouse Renovation Experts in New York City, NY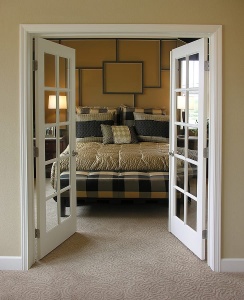 When it comes to limestone townhouse renovation in New York City, the contractor to call is Knockout Renovation. Since 1992, our full-service residential remodeling company has facilitated high-end renovations for historic townhomes in Tribeca, the Flatiron District, and other neighborhoods throughout Manhattan and Brooklyn.
The Knockout Renovation difference
Knockout Renovation uses only the finest products and materials, and takes an all-in-one approach to remodeling to deliver truly "knockout" results with as little disturbance as possible to our clients. We aim to take stress away from our clients by handling many of the time-consuming tasks associated with renovation projects, such as gathering permits and approvals and sending neighbor letters. Our team also utilizes a proprietary project management system to ensure every phase of construction is completed as designed and without a hitch.
Of course, we realize that limestone townhouse renovation presents a few more challenges than the average project. Many of these historic NYC homes feature closed-off floor plans, leaky windows and doors, and outdated plumbing and electrical systems. Knockout Renovation's team includes highly experienced designers, craftsmen, and architects who can tackle these challenges with ease. From knocking down walls and widening hallways to installing professional-grade appliances and decorative tiling, our design/build firm can do it all.
Schedule your design consultation
Contact Knockout Renovation today to schedule a design consultation at your New York City residence. We will be happy to provide you with more information about our limestone townhouse renovation services. We are proud to maintain an A+ rating with the Better Business Bureau.