House Renovations Without the Hassle in Manhattan & Other Areas of NY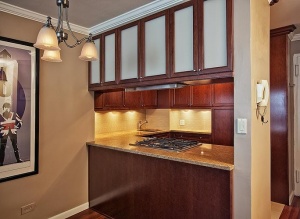 The prospect of performing house renovations may seem nightmarish to some residents of Tribeca, the West Village, and other areas of Manhattan. Thoughts of messy construction sites, rude contractors, and shoddy installations are common fears among homeowners in New York City, but at Knockout Renovation, we've redefined the remodeling experience. That's because our courteous home improvement professionals take the time to learn of each client's specific needs and personal tastes, and eliminate inconveniences by addressing many time-consuming tasks that customers of other companies have to contend with themselves, like gathering permits and approvals for house renovations and writing neighbor letters. It is our goal to ensure our clients' daily routines are disturbed as little as possible, and that we deliver the beautiful, functional living spaces they desire.
In addition to enjoy a less stressful remodeling experience, there are several reasons why you can confidently choose our Manhattan-based company to facilitate your house renovations:
Your project will be led by a designated designer/project manager (DPM) who will develop a beautiful design plan that reflects your unique style.
We'll utilize a time-tested project management systems to ensure all phases of your project will be executed without flaw.
If construction extends beyond our estimated timeframe, we'll credit you $350 every week we overstay our welcome.
We will provide a five-year transferrable service warranty on your project to help ensure total peace of mind.
Contact Knockout Renovation today to learn more reasons why we are the contractor of choice for house renovations in Tribeca, the West Village, and other areas of NYC. Or, visit our spacious showroom in Manhattan.