Home Improvement Services Performed in Brooklyn, NYC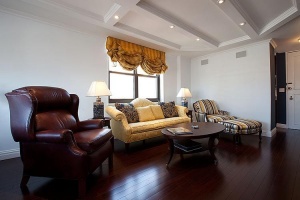 If you're searching for an experienced home improvement contractor in Greenpoint, Williamsburg, or any other nearby Brooklyn, New York, neighborhood, look no further than Knockout Renovation. Since 1992, we have provided homeowners across the borough with comprehensive, turnkey remodeling services. As a result, you can trust we have the knowledge and skills necessary to successfully usher your renovation project from design to completion, transforming your dreams of a revitalized living space into reality.
On every home improvement project we perform, we assign a designer/project manager (DPM). This specialist will be your partner throughout the remodeling process, assisting you in all phases and ensuring that your home or apartment renovation accurately reflects your design vision. This close, responsive cooperation enables you to rest assured that your Brooklyn, NY, area project will be completed properly and result in a stunning finished product. Plus, because we stand behind the superior quality of our renovations, all are offered with a five-year transferable service and product warranty.
One of the many ways your DPM will aid you throughout your home improvement project is in product selection. Your DPM will escort you to local retail stores, manufacturing centers, and our expansive showroom, where you will be able to browse a wide range of industry-leading materials, appliances, and fixtures as you choose the perfect products for your home. These options can include:
Flooring
Cabinetry
Countertops
Windows and doors
Lighting and plumbing fixtures
And more
For more information about our all-in-one home improvement service and the advantages of having Knockout Renovation supervise your home or apartment remodeling project, please contact us today. We are proud to serve all Brooklyn, New York City, homeowners.