Home Contractors Serving Brooklyn, NY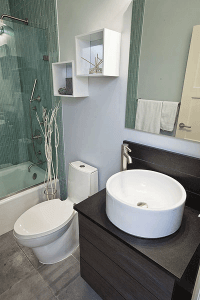 If you're sifting through home contractors to decide which company is best suited to carry out your remodeling project in Brooklyn, New York, your search ends here. Since 1992, countless homeowners in Greenpoint, Williamsburg, and neighborhoods throughout New York City have trusted Knockout Renovation to enhance their living spaces using premium-grade materials and unbeatable craftsmanship. Whether you want to overhaul an aged kitchen or upgrade your entire apartment, our home improvement experts are here to help.
Of course, Knockout Renovation is among many home contractors that serve Brooklyn, NY, but we stand apart from the competition in several ways. First and foremost, we are a full-service remodeling company that provides an unrivaled level of convenience to our clients. Our professionals handle everything – from gathering permits from the NYC Department of Buildings and writing neighbor letters to coordinating all phases of construction and cleaning up once the job is complete.
Here are just a few more factors that separate Knockout Renovation from other home contractors:
We maintain an A+ rating with the Better Business Bureau, which speaks directly to the expertise and professionalism of our employees.
We have been recognized by Qualified Remodeler and Remodeling Magazine, two national industry publications, on several occasions.
Our work has been featured on nationally televised programs, including The Rachel Ray Show and Queer Eye for the Straight Guy.
If your residence is overdue for an update, contact Knockout Renovation today. We'll be glad to visit your home for a design consultation and provide you with more reasons why we are the best choice over other home contractors serving Greenpoint, Williamsburg, and neighborhoods throughout Brooklyn, NY.