Handicap Accessible Remodeling Companies in New York City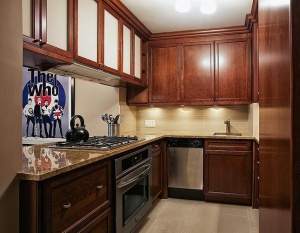 Knockout Renovation is proud to provide handicap accessible remodeling services to residents of Murray Hill, Tribeca, and other neighborhoods throughout Manhattan and Brooklyn. If you or a loved one requires one or more home modifications to live comfortably, we encourage you to contact a member of our team. We would be happy to visit your residence in NYC for a design consultation, during which a designer/project manager will listen to your needs and suggest solutions to help increase the functionality and comfort of your home.
Knockout Renovation can provide a wide range of handicap accessible remodeling solutions. For example, our team can:
Widen hallways and doorways
Install non-slip flooring
Lower HVAC, lighting, and alarm system controls
Install multi-tier countertops with space underneath to accommodate seated residents
Build ramps
Install ADA-compliant grab bars, sinks, and walk-in tubs
At Knockout Renovation, we take an all-in-one approach to handicap accessible remodeling that streamlines the construction process and eliminates stress for our clients. What's more, our commitment to quality craftsmanship and client satisfaction is unwavering. Thanks in part to our excellent service, we maintain an A+ rating with the Better Business Bureau and are consistently ranked among the best remodelers in the country by Qualified Remodeler and Remodeling Magazine.
Contact Knockout Renovation today to learn more about our handicap accessible remodeling services in New York City. A member of our team can answer any questions you may have about our designers, craftsmen, and client-centric approach to renovation.