Residential General Contracting Services Available in Manhattan & Nearby Areas of NY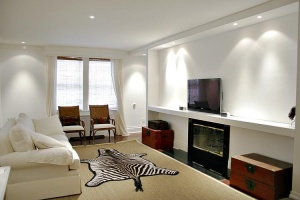 Knockout Renovation provides hassle-free general contracting services to residents of Hell's Kitchen, Gramercy Park, and neighborhoods throughout Manhattan and New York. We understand you're busy – that's why our home improvement professionals handle all the time-consuming little tasks that are associated with renovating a home. For example, we will write and send neighbor letters, gather permits and approvals from the New York City Department of Buildings and your building's management, and coordinate and oversee every detail of construction. Simply put, our general contracting firm offers a more convenient way to remodel your home.
Beyond our all-in-one approach to remodeling, Knockout Renovation is Manhattan's go-to general contracting company for several reasons, one being the large scope of services we offer. Whether you want to spruce up an outdated kitchen or completely renovate the interior of your home, our team of designers, architects, and craftsmen can bring your design dreams to life. We maintain excellent relationships with the industry's best manufacturers in order to offer our clients the finest:
Appliances
Custom kitchen and bathroom cabinetry
Countertops (marble, quartz, granite, butcher block, and more)
Tile
Plumbing fixtures
Medicine cabinets and accessories
Doors
Windows
Lighting
Locks and hardware
Flooring
Paints
And other home enhancements
Contact Knockout Renovation today if you'd like to partner with a truly reputable general contracting firm in NYC. We are proud to serve residents of Hell's Kitchen, Gramercy Park, and neighborhoods throughout Manhattan.