Design and Build Services for Homeowners in Manhattan, NY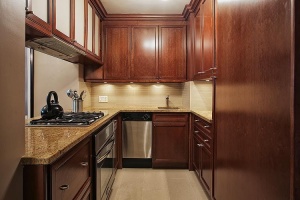 When it comes to residential design and build services in Manhattan, no other name is more trusted than Knockout Renovation. Our team of designers, architects, contractors, and other professionals adhere to the highest standards of craftsmanship when transforming the living spaces of residents in Chelsea, Rockefeller Center, and other neighborhoods throughout NYC.
Knockout Renovation specializes in large-scale remodeling projects. Whether your outdated kitchen needs an overhaul or you'd like to open up the floor plan by knocking down a few walls, we have the resources and expertise necessary to deliver truly spectacular results. Plus, we maintain excellent relationships with the industry's best manufacturers and only use premium-grade products and materials during all our projects.
Of course, any home improvement company in Manhattan can claim to offer top-notch residential design and build services, but at Knockout Renovation, we don't have to. Instead, we let others do the talking:
The Better Business Bureau gives us an A+ rating year after year
Qualified Remodeler, Remodeling Magazine, and other national industry publications continually include us on their annual "best of" lists
Nationally televised programs like "The Rachel Ray Show" and "Queer Eye for the Straight Guy" have featured our work
Furthermore, Knockout Renovation uses a proprietary project management system and takes an all-in-one approach to remodeling to help ensure a hassle-free experience for our busy clients. From conceptual design through completion, we strive to make the process as simple as possible.
Contact Knockout Renovation today to learn more about the benefits of our design and build services. Or, stop by our state-of-the-art kitchen showroom in Manhattan to speak with our associates and explore design possibilities.