Easy Tips for Finding the Right Design and Build Firm in Manhattan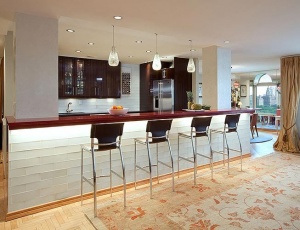 If you're looking to hire a design and build firm in Manhattan, there is no shortage of options available to you. How can you tell which contractor is right for your home remodeling project? This process may feel overwhelming, but there are a few easy tips that you can keep in mind to help make your decision a bit easier.
Consider these factors when searching for a design and build firm in Manhattan:
How long has the firm been in business? Decades in business is often a good indicator of a trustworthy home remodeling company.
Does the firm have accolades from third party organizations? When browsing companies' websites, keep an eye out for ratings from the Better Business Bureau, or awards from industry publications like Qualified Remodeling.
Does the firm offer warranties? This is a no-brainer – it's important to make sure the company will stand behind its work.
Can I visit the firm's showroom? Perusing a showroom is a great way to gain inspiration and learn more information about the company's services and past projects.
Knockout Renovation in Manhattan has served as a trusted design and build firm since 1992. We maintain an A+ Rating with the Better Business Bureau, are consistently included on the "best of" lists of national industry publications, and offer comprehensive warranties to help ensure our work remains beautiful and functional for years to come. Plus, we have a centrally located showroom in NYC that features several kitchen, bath, and living area displays as well as interactive design software.
Contact Knockout Renovation today to learn more about why we are the design and build firm of choice. We proudly serve residents of Murray Hill, the Lower East Side, and other neighborhoods throughout Manhattan and Brooklyn.