A Full-Service Design and Build Company Serving Manhattan & Surrounding Burroughs of NY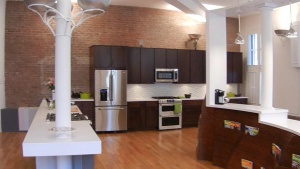 You're busy – Knockout Renovation understands. That's why our design and build company simplifies the remodeling process for on-the-go New York residents like you. Whether you live in Manhattanville, Harlem, or any other neighborhood in Manhattan, we can turn your home into the functional and beautiful living space you've always dreamed of having.
Of course, there is no shortage of contractors in New York City, so what makes Knockout Renovation so different from the rest? Our design and build company has served Manhattan residents for decades, and offers a signature all-in-one approach to remodeling that eliminates stress. As a client, your design team will handle those little time-consuming tasks associated with remodeling, including writing and sending neighbor letters and gathering necessary approvals from building management and the NYC Department of Buildings. Your sole job will be to let us know exactly what you're looking for in a home. From there, our home improvement experts will bring your design dreams to life. Give us a call if you need:
Whole home renovation
Kitchen and bath renovation
Kitchen renovation
Apartment combination
Universal design services
Aging-in-place remodeling
Contact Knockout Renovation today to learn more about our design and build company and the services we provide to New Yorkers in Manhattanville, Harlem, and the rest of Manhattan. We are proud to have an A+ rating with the Better Business Bureau, along with the trust of countless satisfied homeowners.