Design and Build Companies Serving Brooklyn, NY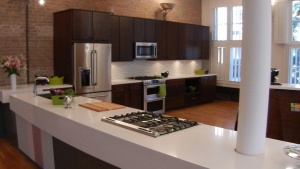 As the name suggests, design and build companies offer their clients an all-in-one approach to remodeling that addresses both design and construction, thereby eliminating many of the hassles and expenses associated with hiring several companies for a single project. If you're considering revamping your residence in Stable Brooklyn, Red Hook, or another neighborhood of Brooklyn, New York, turn to the design and build firm that countless locals have trusted for decades – Knockout Renovation. We are a New York City-based, full-service remodeling company that partners with clients for every step involved in home improvement, from brainstorming design possibilities to post-construction clean up.
Part of our great success can be contributed to our signature six-step method that streamlines the process of updating a home. This process entails:
A consultation, during which we will learn of your needs and discuss design ideas for your Brooklyn home
A review of a detailed work scope, which we will provide to you about one week after the initial consultation
A kickoff meeting once the work scope has been approved, during which your designer/project manager and a custom cabinetry representative will take final measurements and review key details
Product selection, with a designer, from manufacturers and brands we know and trust
Construction, after our contractors gather all necessary permits and approvals (a task that clients of other design and build companies must complete on their own)
A turn-key transition once construction is complete. We will also provide a five-year warranty on products and labor
Contact Knockout Renovation today to learn about how we improve upon the services of other NYC design and build companies that cater to residents of Stable Brooklyn, Red Hook, and neighborhoods throughout Brooklyn.