Condo Design Services from a Trusted New York City Contractor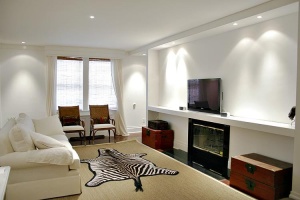 Knockout Renovation offers expert condo design services to residents of Prospect Park, Stable Brooklyn, and other neighborhoods throughout Brooklyn and Manhattan. As the premier home remodeling company in New York City, New York, we can be your first choice for condo remodeling, whether your project entails sprucing up an outdated kitchen or renovating every inch of the interior.
Of course, it's easy for any New York City home remodeler to claim that they are the best choice to carry out your condo design project, but at Knockout Renovation, we stand apart from our competition. For example:
We maintain an A+ rating with the Better Business Bureau and are consistently named on the "best of" lists of industry publications like Qualified Remodeler.
We utilize a unique six-step process to learn of our clients' preferences and ensure we deliver exactly what they want.
We limit our service area to Manhattan and Brooklyn to ensure we can devote ample attention to each and every project we take on.
We are respectful of our client's time, which is why we will credit a client $350 for every week we continue construction beyond our estimated date of completion.
Furthermore, Knockout Renovation takes an all-in-one approach to remodeling that eliminates stress for our clients. Our team handles those pesky tasks that often come with condo design projects, such as writing and sending neighbor letters and gathering permits and approvals from the NYC Department of Buildings.
Contact Knockout Renovation in New York City today to schedule your condo design consultation with a designer/project manager on our team.