Combining Condos in Manhattan & Surrounding Areas in NY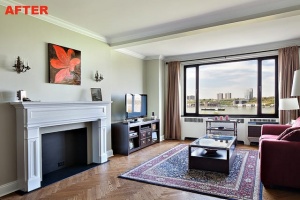 Is combining two condos to accommodate a growing family or create more living space a smart idea? The answer to this question is often yes, but before you rush to purchase that vacant unit adjacent to yours, be sure to partner with a reputable home remodeler with years of experience performing large-scale projects in New York. If you reside in Sutton Place, Rockefeller Center, or any area of Manhattan, that remodeler is Knockout Renovation.
At Knockout Renovation, we've supplied New York City locals with the finest home improvement solutions since 1992. We've grown into a full-service home remodeling company that practices an all-in-one approach to renovation, and we are the go-to crew if you're considering combining condos. As our client in Manhattan or a nearby NY area, you can expect our contractors and designers to:
Gather all approvals and permits associated with combining condos from your building's management and the NYC Department of Buildings
Provide top-notch architectural services to seamlessly merge your current condo with your newly acquired space
Create a detailed design plan tailored to your style preferences and functional needs
Assist you with purchasing quality products (flooring, fixtures, cabinets, lighting, etc.) for your new space
Closely oversee your project and ensure construction is carried out according to plan
Leave your new, spacious, and beautiful condo looking pristine once construction is complete
And more
Combining two condos can require extensive planning and a host of legalities, but by teaming up with Knockout Renovation, you won't have to hassle with mountains of paperwork or attempt to decipher confusing industry jargon. Our professionals will expertly handle all formalities while addressing challenges that may arise to provide you with a convenient, streamlined remodeling experience that allows you to remain focused on your busy schedule.
Contact Knockout Renovation today to receive additional information about our services for combining condos near Sutton Place, Rockefeller Center, or any other area in Manhattan.