Expert Remodelers Who Can Combine Apartments in Manhattan or a Nearby NY Area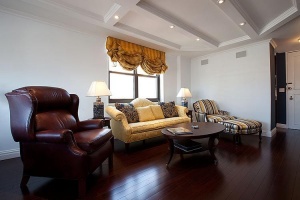 If you're looking to combine apartments to create your dream living space in Manhattan or a nearby area of New York, trust the veteran contractors and designers at Knockout Renovation. Our home improvement experts possess the know-how to combine two adjacent apartments into one functional and beautiful home. In fact, executing large-scale remodeling projects in New York City, from Soho to Hell's Kitchen and beyond, has been our specialty since 1992. Our expertise has even caught the attention of national industry publications like Qualified Remodeler, Remodeling 550, and Remodeling Magazine.
As a Knockout Renovation client, you'll reap the benefits of our company's signature all-in-one approach to remodeling. For example, when you contact us for our services to combine apartments in Manhattan, you won't have to gather building permits and approvals yourself, because our professionals will complete these tasks for you. Your designated remodeling team will also coordinate and oversee every aspect of renovation after learning your style preferences, practical needs, and what kind of space you'd like to create. This team will also:
Create a detailed design plan to seamlessly combine apartments in accordance with the NYC Department of Buildings and your building's management.
Assist in selecting premium products for your new living space – from flooring and lighting to countertops and fixtures.
Keep you up to date on every aspect of the project to ensure your complete satisfaction.
Protect all areas of your home from dust and debris during construction, and perform a professional clean-up once construction has finished to provide a turn-key transition.
If you'd like to combine apartments to address your spatial shortcomings in Manhattan, contact Knockout Renovation today. We'll gladly visit your home in Soho, Hell's Kitchen, or any NYC neighborhood for a consultation. Visitors are also welcome at our showroom on 2nd Avenue.