Brownstone Renovation Services Provided in Manhattan & Nearby Areas of NY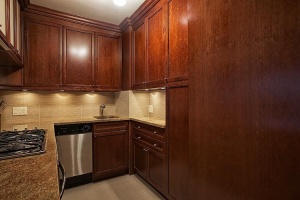 When searching for a brownstone renovation company in Manhattan, it's important to select one with ample experience. There are usually more complexities associated with remodeling brownstones than new construction, so partnering with highly skilled contractors is key to a successful project. If you reside in Hell's Kitchen, Gramercy Park, or a nearby area of New York, and would like to renovate your brownstone residence, turn to Knockout Renovation. We have a longstanding reputation for exceptional workmanship and record of successful renovations dating back to our founding in 1992.
With 20+ years of experience remodeling historic buildings in Manhattan, Knockout Renovation's skilled craftsmen possess the know-how to tackle any challenge that may arise with a brownstone renovation. We specialize in all facets of home improvement – from plumbing and electrical to finishing touches like paint and fixtures. Here are just a few reasons you can feel confident in your decision to partner with Knockout Renovation:
We maintain an A+ rating with the Better Business Bureau
We have earned several mentions on Qualified Remodeler magazine's "Top 500" list, as well as Remodeling Magazine's "Top 50" list
We provide 5-year transferable service warranties on all our projects.
Plus, we practice an all-in-one approach to brownstone renovation in New York City that eliminates hassles for you, our client. Your designated remodeling team will handle all the logistics associated with updating a home, including gathering all permits and approvals from building management and the NYC Department of Buildings.
Contact Knockout Renovation today to learn more information about our brownstone renovation services available in Hell's Kitchen, Gramercy Park, and other neighborhoods of Manhattan. We also invite prospective clients to visit our showroom at 810 2nd Avenue.