Helpful Information About Brownstone Remodeling in New York City, NY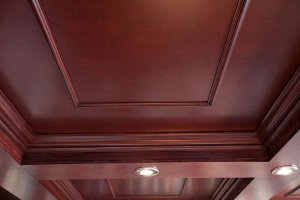 Taking on a brownstone remodeling project in New York City, New York, can seem like a formidable task. While stately and charming, these old residences are seldom a breeze to update. That's why it's crucial to partner with a reputable and experienced remodeling company when it's time to spruce up your brownstone in Williamsburg, Fort Greene, or another neighborhood in Brooklyn or Manhattan.
Before kicking off your brownstone remodeling project in New York City, be sure to keep these tips in mind:
Be open to technology. Investing in new HVAC, security, or sound systems won't take much away from the charm of your brownstone. Today's home technologies can be installed quite seamlessly and are well worth the price tags.
Embrace the quirks of your old home. It's probably not necessary to renovate every square inch of your brownstone. Subtle slants in the floor or dinged crown molding can be expensive fixes, and you may want to put your money toward a new kitchen or bath.
Keep an eye out for water damage. Most problems with brownstones are hidden behind walls or in pipes, but water damage is easy to spot. Be sure to check around ceilings, windows, and floors for water spots and promptly contact a repair service.
Choose the right home remodeler. It's important to partner with a contractor that has experience in brownstone remodeling. Old homes present unique challenges that not every contractor in NYC is equipped to address.
Knockout Renovation is a premier provider of brownstone remodeling services in New York City, NY. Contact our team today to learn about our high-end approach to home renovation.