The Best Renovation Company for Your Project in Manhattan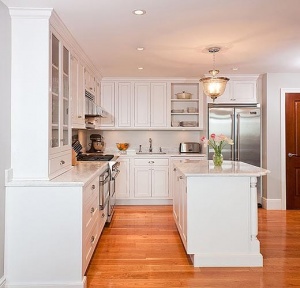 Remodeling your home is a major investment. So, when it comes time to hire a renovation company, be sure to pick the best. In Manhattan, that company is Knockout Renovation – a NYC-based business with decades of experience transforming living spaces in Turtle Bay, Murray Hill, and other local neighborhoods. By using only the finest products and materials, our designers, project managers, craftsmen, architects, and other professionals achieve truly spectacular results for our clients.
While Knockout Renovation isn't the only renovation company in Manhattan, we believe we are the best for several reasons. Here are just a few:
Our team can handle even the most extensive projects with ease, including whole-home remodeling.
We utilize a signature project management system to ensure that each phase of construction is carried out flawlessly and with as little disruption to our clients' lives as possible.
We maintain an A+ rating with the Better Business Bureau, which speaks directly to the professionalism and skill of our employees.
Our commitment to exceptional design and construction has caught the attention of Qualified Remodeler and Remodeling Magazines, which continually rank us among the best renovation companies in the nation.
We limit our service areas to Manhattan and Brooklyn to ensure we can devote ample time and effort to each and every project we undertake.
Schedule an in-home design consultation to discover more reasons why Knockout Renovation is the best renovation company for your upcoming project. Or, stop by our spacious showroom in Manhattan. We look forward to helping you create the stylish and practical home you've always wanted.