Bathroom Remodel Services for Homeowners in Brooklyn, NY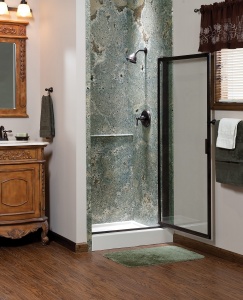 For an exceptional bathroom remodel, turn to the home improvement company that residents of Greenpoint, Williamsburg, and other Brooklyn, NY, neighborhoods have been relying on since 1992: Knockout Renovation. As a full-service residential contractor, Knockout Renovation has the knowledge and skills necessary to fully transform your bathroom with an attractive design, practical layout, and functional products. Bring your dreams to us, and we'll make them a reality. Of course, all of that might sound a bit daunting. But, rest assured, it isn't. At Knockout Renovation, we've perfected a turnkey approach to the bathroom remodel process that sets us apart from other home improvement companies serving Brooklyn and the greater New York City area. Our services incorporate all aspects of home renovation – everything from the initial design phase to the final site inspection – into a single process that is meticulously overseen by a professional design/project manager (DPM). We've found that our customers appreciate the ease and convenience of this unique methodology, which eliminates the stress and anxiety that accompany the typical bathroom remodel. So, why not sit back and leave the details to us?
Our home improvement services are also highly personalized. For instance, if you'd like, your DPM will be pleased to accompany you to manufacturer and vendor showrooms, where he or she can provide invaluable advice and help you shop for the products you'll need for your bathroom remodel project, such as:
Tub and shower combos
Whirlpool bathtubs
Walk-in showers
Flooring
Vanities and sinks
Countertops and backsplashes
Lighting fixtures
Cabinets and storage options
And more
If your bathroom remodel involves a dramatic change or otherwise requires the services of an engineer, we will involve a licensed and qualified architect who is well-versed in your particular style. The architect can contribute to the smooth and successful completion of your project by providing design consultation, performing feasibility assessments, preparing full-scale drawings, and securing the required building permits and approvals. To learn more about our exceptional bathroom remodel services, please contact Knockout Renovation today. We are proud to assist homeowners in Greenpoint, Williamsburg, and other neighborhoods throughout Brooklyn, New York.