Home Remodeling Performed by Friendly Aging in Place Contractors in Brooklyn, NY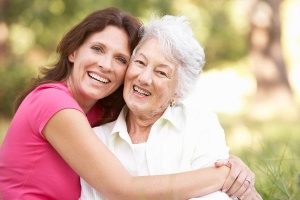 Hiring contractors to perform aging in place remodeling services can help your elderly loved one remain comfortable in his/her home longer, and can even help you prepare for the future in your own home. Residents of Brooklyn, New York, in need of such services can trust the professionals at Knockout Renovation. Since 1992, our company has provided top-notch home improvement solutions, including aging in place remodeling, to enhance the functionality of residences for clients of all ages across Park Slope, Prospect Park, and other areas of Brooklyn and New York City.
Among the many reasons you can trust Knockout Renovation to provide quality home remodeling services is our broad spectrum of expertise. Not only can we install minor adjustments, such as grab bars and ramps, we can also execute more large-scale projects, like widening hallways and doors for increased wheelchair accessibility and installing walk-in bathtubs. In fact, we've been performing extensive home renovations in Brooklyn, NY, and Manhattan since 1992. Whatever your needs involve, we will craft a solution to create a home that's better suited for aging in place.
We also specialize in eliminating inconveniences for our clients and providing a simplified remodeling experience. As your home remodeler, Knockout Renovation will:
Gather all the necessary approvals and permits from your building management and the NYC Department of Buildings
Provide a detailed scope of work and design plan, so you will know exactly what the project involves
Assign a designer/project manager to coordinate and closely oversee every aspect of the project
Keep other areas of your home clean and protected during construction, and perform a thorough final cleanup once the project is complete
Contact Knockout Renovation today to request an in-home consultation and learn more about the services our aging in place contractors provide to residents of Park Slope, Prospect Park, and all other Brooklyn, NY, area neighborhoods.