Aging at Home in Manhattan: Knockout Renovation Performs Home Modifications for Seniors in New York City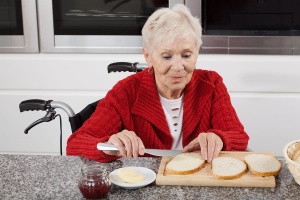 At Knockout Renovation, we understand that independence is invaluable. That's why our aging at home remodeling services are designed to help seniors remain safe and independent in their home for years to come. If you or a loved one would like to make helpful modifications to your residence in Soho, Hell's Kitchen, or another neighborhood in Manhattan, consider contacting Knockout Renovation.
Knockout Renovation is a full-service, NYC-based home improvement company that maintains an A+ rating with the Better Business Bureau and continually earns mentions on the "best of" lists of industry publications. Our experienced team of designers, architects, and craftsmen have excellent relationships with the industry's most respected manufacturers, allowing our clients to invest in premium-grade products. For clients who partner with us for aging at home services, we can install:
Walk-in tubs
Grab bars
No-threshold showers
Raised toilets
Widened hallways and doors for wheelchair accessibility
Easily reached storage solutions
Lowered/multi-tiered countertops with open space beneath for sitting
Lowered controls for HVAC, lighting, and security systems
Non-slip flooring
And other modifications
To simplify the process of making home improvements for our clients, Knockout Renovation's employees utilize a proprietary project management system and address time-consuming tasks like gathering building approvals and writing neighbor letters.
When it comes to aging at home, it's important to be prepared. Contact Knockout Renovation today to learn more about how we can help seniors and disabled individuals stay safe and happy in their homes. Our New York City-based company is proud to serve residents of Manhattan and Brooklyn.