Knockout Renovation Provides ADA Home Remodeling Services in New York City
If you or someone in your family is physically disabled,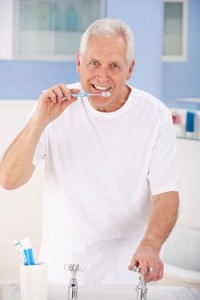 it can be tough to feel at home even in your own house. Knockout Renovation hopes to change this with our comprehensive ADA home remodeling services. As a full-service residential contractor in New York City, we can make key modifications to help you or your loved one function more comfortably while at home.
What is ADA home remodeling?
The American Disabilities Act (ADA) is a civil rights law that helps prevent discrimination against people with disabilities. By making a few relatively simple renovations, a home can be brought into compliance with ADA guidelines.
Knockout Renovation can perform a variety of home modifications to help disabled individuals live more comfortably at home. For example, our team can:
Widen hallways and doors
Install ADA-compliant grab bars
Install non-slip flooring
Lower kitchen and bathroom countertops
Install no-threshold showers and walk-in tubs
Create easily accessible storage
Provide wheelchair accessible solutions throughout the home
And more
What's more, Knockout Renovation maintains a sterling reputation among NYC residents thanks to our commitment to high-end materials, outstanding craftsmanship, and attentive customer service. For these reasons and many more, we hold an A+ rating with the Better Business Bureau.
Contact Knockout Renovation today to learn more about our ADA home remodeling services and how we can help enhance the comfort and functionality of your home. A member of our team will be happy to visit your home in Chelsea, the Upper West Side, or another neighborhood in Manhattan or Brooklyn for a design consultation.