Universal Design Remodeling Services Provided in Brooklyn, NY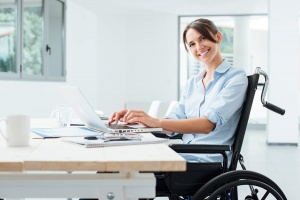 Universal design remodeling services can help a disabled or elderly loved one in your home live more comfortably. This sort of remodeling entails making relatively small changes that can make a big impact on the functionality of a house, such as widening hallways for increased wheelchair accessibility and eliminating steps. If you live in Park Slope, Greenpoint, or another area of Brooklyn, New York, and would like to improve the user friendliness of your home, contact Knockout Renovation.
Knockout Renovation has been the remodeling company of choice for countless New York City locals since 1992. With a long-standing reputation for excellent craftsmanship and customer service, we believe we are the best candidate to enhance the beauty and functionality of your Brooklyn home. Our universal design remodeling services include but are not limited to:
Installing slip resistant flooring
Installing curb-less showers and walk-in tubs
Adding easily accessible storage in kitchens and bathrooms
Lowering kitchen countertops to accommodate seated residents
Adjusting lighting and HVAC controls for easier access
Choosing Knockout Renovation to facilitate your home improvement project also comes with several advantages. Our contractors are known for providing a better remodeling experience by addressing many time-consuming tasks that clients of other companies must reckon with themselves, like gathering permits and approvals from the NYC Department of Buildings, writing and sending neighbor letters, cleaning up once construction is complete, and more. Plus, we're so confident in the quality of our work, we provide a five-year transferrable service warranty on all our projects.
Contact Knockout Renovation today to learn additional information regarding our universal design remodeling services available in Park Slope, Greenpoint, and other neighborhoods of Brooklyn, NY.