The Top General Contractors Serving Manhattan & Nearby Areas of NY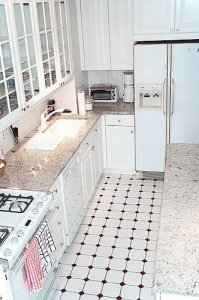 If you want New York's top general contractors to remodel your home in Manhattan, look no further than Knockout Renovation. Since 1992, our team of designers, craftsmen, and tradespeople have transformed outdated and dysfunctional living spaces for residents in Morningside Heights, Hamilton Heights, and neighborhoods across New York City into beautiful, well-designed homes. Whether you're interested in combining apartments, updating your kitchen, or overhauling the entire interior of your residence, our experienced professionals can bring your design dreams to life.
Of course, there are several home improvement companies that serve the Manhattan area, so what makes Knockout Renovation one of the top general contractors in town? Here are just a few reasons:
We take an all-in-one approach to remodeling that eliminates hassles and stress for our busy clients, and results in a turn-key transition once construction is complete.
We utilize a special internal project management system to ensure each phase of design and construction is executed seamlessly.
We use only premium-grade materials while on the job, and our craftsmen never cut corners. This results in spectacular finished products – and very happy clients.
We are a local, area-specific business; we limit our service area to ensure we can devote ample time to each project we undertake.
We maintain an A+ rating with the Better Business Bureau and have earned several mentions in respected national publications, including Qualified Remodeler magazine.
We provide a five-year transferable warranty on each and every project.
Contact Knockout Renovation today or visit our showroom to learn more reasons why we are among the top general contractors in NYC. We proudly provide our services to residents of Morningside Heights, Hamilton Heights, and other neighborhoods throughout Manhattan.