Three Reasons to Hire an Interior Designer for Your Home Renovation Project in Manhattan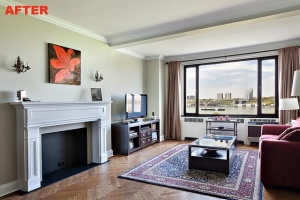 Hiring an interior designer to facilitate your home renovation project is a wise idea, especially if you live in Murray Hill, Turtle Bay, or another neighborhood in Manhattan where space is at a premium. If you're skeptical about hiring a professional designer, consider these three benefits:
You'll save time. Who wants to spend their weekend mulling over hardware choices or attempting to pick from dozens of flooring options? Interior designers can efficiently guide you through the best options for your home based on your tastes and budget.
You'll partner with a true professional. Reputable interior designers have relationships with industry manufacturers and can often access products and materials that are not available to the general public.
You'll achieve a "knockout" result. Interior designers are extensively trained to create aesthetically pleasing and functional spaces that reflect their clients' unique tastes. Simply put, you'll get more bang for your buck if you hire an interior designer.
As a client of Knockout Renovation in Manhattan, you can be assured that your home improvement project will be carefully overseen by an experienced interior designer who will develop a detailed design plan for your approval. Our team of designers, craftsmen, architects, and other professionals only use the finest products and materials to ensure spectacular, long-lasting results.
Contact Knockout Renovation today to schedule an in-home consultation with an interior designer on our team. Our NYC-based company is proud to serve residents of Manhattan and Brooklyn.