House Design Experts Serving New York City, NY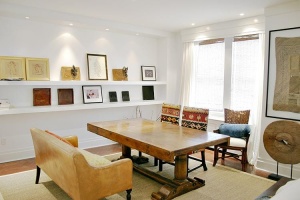 Want to update your New York City residence? Turn to the house design experts at Knockout Renovation. Since 1992, our remodeling company has transformed the living spaces of residents in Turtle Bay, Sutton Place, and other neighborhoods throughout Manhattan and Brooklyn using the finest products and exceptional craftsmanship. Whether you want to spruce up a dated kitchen or remodel the entire interior of your home, Knockout Renovation is the home improvement contractor to call.
One of the many reasons why Knockout Renovation stands apart from other home remodelers in New York City is our all-in-one approach to remodeling and house design. We eliminate stress for our clients by expertly coordinating and overseeing all phases of construction, even little tasks like gathering permits and approvals. We also maintain excellent relationships with foremost industry manufacturers to provide our clients with the best:
Custom cabinetry
Countertops (quartz, granite, marble, butcher block, and more)
Tile
Appliances
Lighting
Fans
Doors and windows
Hardware
Fixtures
Shelving
Flooring
And more
Of course, any remodeling company in NYC can tout their house design expertise and claim they're the best, but at Knockout Renovation, we let others do the talking. The Better Business Bureau gives us an A+ rating year after year, and we consistently earn mentions on the "best of" lists of respected national publications like Qualified Remodeler and Remodeling Magazine. Plus, our work has been featured on nationally televised programs like "The Rachel Ray Show" and "Queer Eye for the Straight Guy."
Contact Knockout Renovation today to schedule a design consultation at your house in New York City, NY. Or, stop by our interactive showroom in Manhattan to view kitchen displays and large-format pictures of our work.