Home Remodeling Services Performed Throughout Brooklyn, NY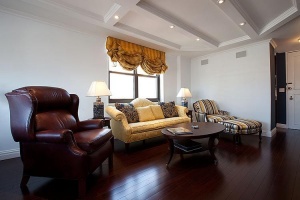 When searching for a home remodeling contractor in Greenpoint, Williamsburg, or any other neighborhood in Brooklyn, New York City, look no further than Knockout Renovation. We specialize in providing an all-in-one experience, integrating design, product, and remodeling services into one company. Offering superior convenience, this comprehensive approach enables you to pursue your home improvement goals without interrupting your already hectic schedule and life.
At Knockout Renovation, to ensure a fully functional, aesthetically appealing home, every remodeling project we perform follows a six-step process that includes:
An in-home consultation – We will meet with you at your Brooklyn, New York, home to discuss your remodeling goals and design vision, and to address any and all questions you may have concerning the renovation process.
A design and proposal meeting – After we have developed an initial design and work scope that reflects your house or apartment renovation goals, we will return to your home to review this plan with you.
A kickoff meeting – With your approval of the finalized design plan and work scope, your personal designer/project manager (DPM) will meet with you for a final review of your whole home remodeling project and to take all necessary preliminary site measurements.
Product selection – To help you find the perfect materials, appliances, and fixtures for your home renovation project, your DPM will accompany you as you shop. Together, you will browse our expansive showroom, which features a wide range of home remodeling portfolios, product samples from the top name brands in the industry, and interactive displays, as well as visit local retail stores and manufacturer centers as needed. After you have made and approved your product selections, we will handle the rest, including all orders and product deliveries.
Permits and construction – From the moment you approve your design plan and work scope, we will begin the permit process. Pulling permits in New York City can often be a major hassle, but we'll handle it all for you, and because of our extensive experience with the NYC Department of Buildings, we are often able to expedite permit approvals. Once materials arrive and all necessary permits have been secured, the construction phase of your home remodeling project will begin. Throughout this process, our team of professionals, led by your DPM, will coordinate and supervise every aspect of construction and site management.
Completion – After construction has ended and all work areas have been meticulously cleaned, your home remodeling project will be complete. At this time, we will provide you with a survey to evaluate our performance and your five-year transferable service and product warranty will go into effect.
To learn more about the full-service, turnkey home remodeling services offered by Knockout Renovation, please contact us today. We are proud to serve homeowners throughout Brooklyn, NYC.