General Contractors Serving Residents of Brooklyn, NY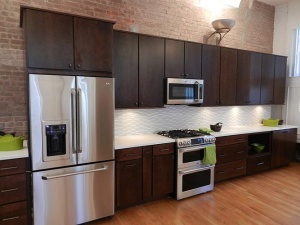 When researching general contractors who serve Park Slope, Prospect Park, and other neighborhoods of Brooklyn, New York, be sure to choose a company that has plenty of experience executing large-scale remodeling projects and maintains an excellent reputation among their clients. These distinctions are exactly what we have at Knockout Renovation – New York City's premier home improvement remodelers. Our designers and craftsmen combine their expertise to transform outdated and impractical living spaces into gorgeous and functional homes. Our services include:
Kitchen remodeling
Bathroom remodeling
Living area remodeling
Apartment combination
Universal design remodeling
Aging-in-place remodeling
Whether you call on our general contractors to revamp an outdated kitchen or to renovate your entire residence, our extraordinarily talented craftsmen will use premium-grade materials to ensure a spectacular finished product. Before construction kicks off, though, your designated designer/project manager (DPM) will visit your home to learn of your needs and style preferences. From there, we'll craft a detailed work scope of the project for your approval.
Unlike some general contractors in Brooklyn, NY, who expect their clients to handle time consuming tasks like writing neighbor letters and gathering permits and approvals from the NYC Department of Buildings, Knockout Renovation will address these things for you. We know you're busy, so we'll do everything possible to eliminate stress and deliver a fantastic end result. Plus, we'll even provide professional post-construction clean-up services for a truly turn-key transition.
To learn of more reasons why so many residents of Park Slope, Prospect Park, and other neighborhoods of Brooklyn choose to partner with Knockout Renovation over other general contractors, contact us today.