Three Things to Look for When Searching for a General Contractor in Brooklyn, NY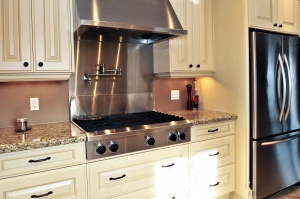 Finding the right general contractor for your upcoming home remodeling project is easier said than done, particularly in Brooklyn where your options may seem to be endless. To help you select the perfect company for the job, here are three key factors to keep in mind as you conduct your search:
Third party recognition. It's easy for a general contractor to toot its own horn, but a true sign of excellence is when third-party organizations like the Better Business Bureau, and publications such as Qualified Remodeler, begin to take notice. Keep an eye out for signs of such recognition on the contractor's website.
Comprehensive warranties. Any reputable home improvement company will stand behind its work and the products it installs. If a company does not provide you with a straight answer regarding its warranties, you may want to proceed with caution — or look elsewhere.
Wide selection of products. Home remodeling is not a one-size-fits-all industry. The materials, products, and designs used in your project can vary based on your budget, style preferences, and functional needs. If you aren't impressed with the options that a general contractor presents to you, consider continuing your search.
If you live in Williamsburg, Stable Brooklyn, or another neighborhood in NYC, the contractor to turn to is Knockout Renovation. Since 1992, we've provided high-end remodeling services to homeowners who demand nothing less than the best. We maintain an A+ rating with the Better Business Bureau, are continually ranked among the top remodelers in the country, and offer five-year labor warranties in addition to full product warranties. We've also partnered with the industry's top manufacturers to outfit our clients' homes with only premium-grade products and materials.
Contact Knockout Renovation today to schedule your design consultation. We'll be happy to detail our home improvement services and help you take the first step toward a beautiful home.