Condo Remodeling Services for Residents of NY Neighborhoods in Manhattan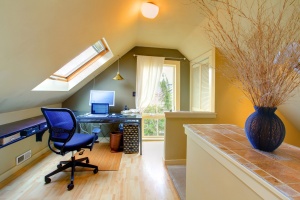 For expert condo remodeling services, turn to Knockout Renovation. Since our founding in 1992, we've completed numerous home improvement projects for residents of Manhattan, Central Harlem, East Harlem, and other NYC neighborhoods. The scope of these projects varies from single bathroom and kitchen remodels to renovations of entire apartments, co-ops, condos, and private homes. If you'd like to see some examples of what we can do, we invite you to check out our online photo gallery. We're very proud that our work has been highlighted on The Rachael Ray Show and Queer Eye for the Straight Guy, as well as in the New York Times, the New York Daily News, and many other media outlets.
As an integrated home improvement design, product, and construction company – a true rarity in New York City — Knockout Renovation offers condo remodeling services with a focus on making the process as easy as possible for our customers in Manhattan. As a small, area-specific remodeling contractor, we understand that life in Manhattan can be fast-paced at times (or, perhaps more accurately, all the time). With us, you no longer have to put off remodeling because you don't have the time.We'll attend to every phase of your condo remodeling project, including designing, planning, purchasing, permitting, building, and finishing – and you can be involved with our condo remodeling services as much or as little as you'd like.
When you rely on the home interior remodeling professionals at Knockout Renovation, here is some of what you can expect:
We'll talk with you to gain an understanding of your concerns and ideas
Our talented designers will help you conceptualize an optimal living space
If you'd like, we can help you select the right products for your home
Our highly skilled craftsmen will complete the renovation with minimal disruption to your busy life
With more than 20 years of experience in renovating home interiors throughout Manhattan, Central Harlem, East Harlem, and other NY neighborhoods, Knockout Renovation thoroughly understands the unique architectural characteristics and building requirements of city residences. Whether your project entails the renovation of a small bathroom or entire apartment, we're committed to creating the living space of your dreams.
For more information about our condo remodeling services, please contact Knockout Renovation today.