High-End Condo Remodeling Services in New York City, NY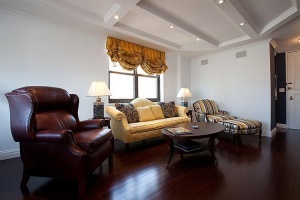 Remodeling your New York City condo is a major investment; so, be sure to partner with trusted home improvement professionals for the job. If you live in the Lower West Side, Upper East Side, or another neighborhood in Manhattan or Brooklyn, consider turning to Knockout Renovation. Our experienced designers, craftsmen, and architects have provided high-end remodeling services in NYC since 1992, and use only the finest products and materials to ensure a truly "knockout" result.
A streamlined condo remodeling experience
Home remodeling projects are sometimes associated with stress and hassle, but at Knockout Renovation, we believe this shouldn't be the case. That's why we take an all-in-one approach to condo remodeling that allows our clients to remain focused on their busy schedules and less on the intricacies of a renovation project. Our professionals expertly coordinate every facet of construction, schedule and manage product deliveries, gather all permits and approvals, and even write and send neighbor letters.
What's more, Knockout Renovation maintains excellent relationships with some of the home improvement industry's foremost manufacturers, ensuring we provide our clients with the very best:
Custom cabinetry
Professional-grade appliances
Countertops (marble, quartz, granite, butcher block, and other materials)
Lighting
Tile backsplashes
Flooring
Hardware and fixtures
Wall coverings
And more
Contact us today
To schedule an in-home design consultation, contact Knockout Renovation today. Or, feel free to stop by our spacious showroom in New York City to learn more about our condo remodeling services. We look forward to helping you achieve the stylish and functional condo you've always wanted.